Call to journalists to participate in the Pulse of Europe project
March 30, 2021
The project Pulse of Europe - Media Trips to EU invites Serbian journalists to apply for participation in the project and report on topics that examples of good European practices as well as the process of European integration bring closer to citizens. The Call for participation is open to all media in Serbia (electronic, print and internet) that respect the Code of Ethics for Journalists and professional standards.
The project, whose core activity is organisation of media trips to EU Member States, is implementing an amended action plan, due to the Covid-19 pandemic and the current travel restrictions in Europe. This particularly means that journalists work on online basis and make their media reports based on Zoom meetings. When travel restrictions are lifted, those journalists who have worked in online mode are entitled to a media trip (of the average duration 4-5 days) to the same EU country in which they have covered the topic of the online article.
How to apply? All that is needed for the application is a proposal of the topic in a particular EU country in which the topic will be researched. Applications received will be evaluated by an independent selection committee. The project provides technical support for the organisation of Zoom meetings, workshops on sources of information on the EU, as well as individual mentoring if necessary. In the travel phase, the project covers all costs and provides logistical support.
The application form is available here. The Call is open for the entire duration of the project, until August 2022.
We invite you to bring the "pulse of Europe" as well as how the EU Member States have successfully overcome the challenges that Serbia is now facing in the process of European integration.closer to Serbian citizens through your media contents. Environmental protection, more efficient judiciary, educational system harmonised with European standards are just some of the topics that are in focus of the interest of Serbian citizens. Through the project, the media can bring closer all those topics to the public.
The Call for Proposals: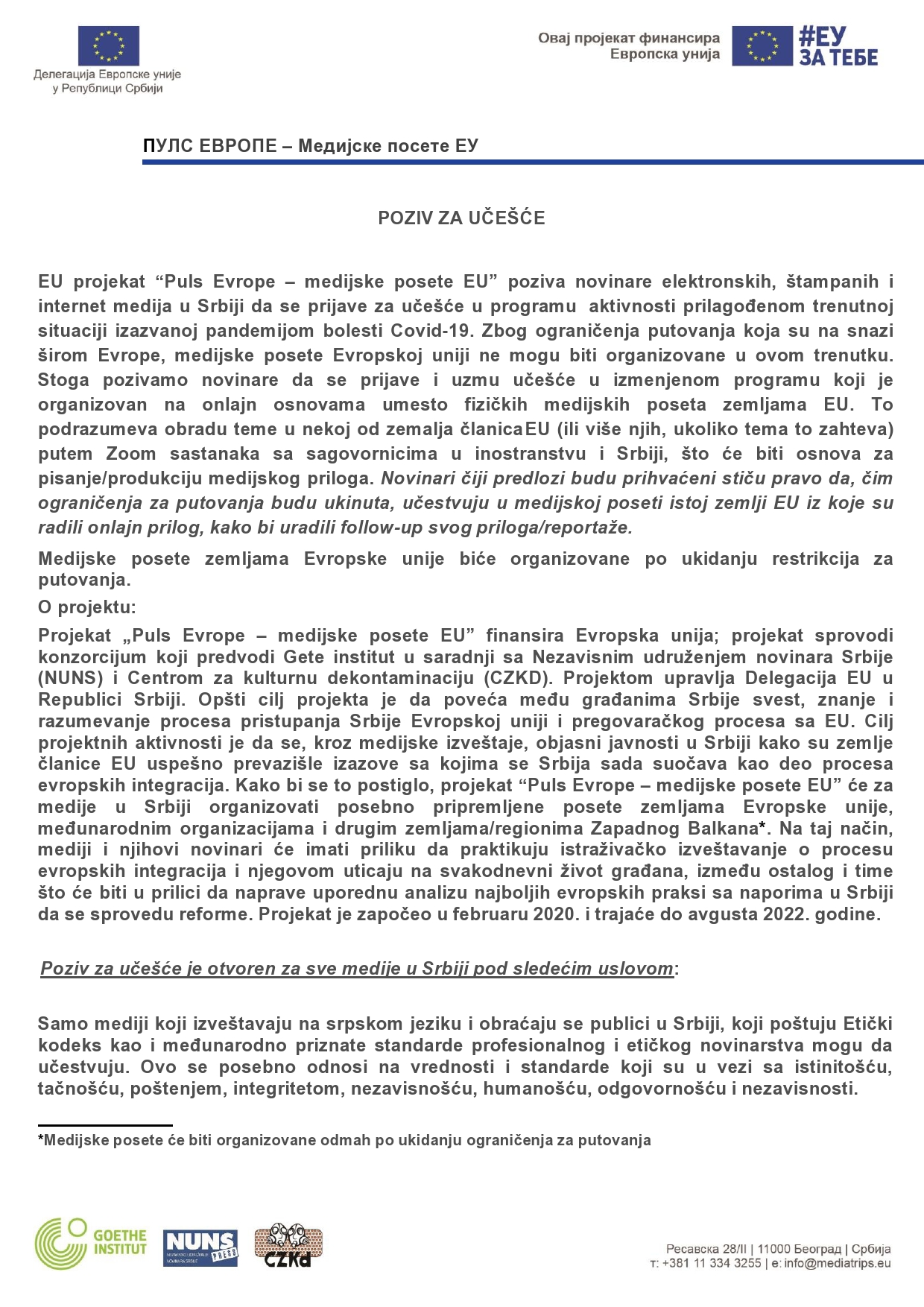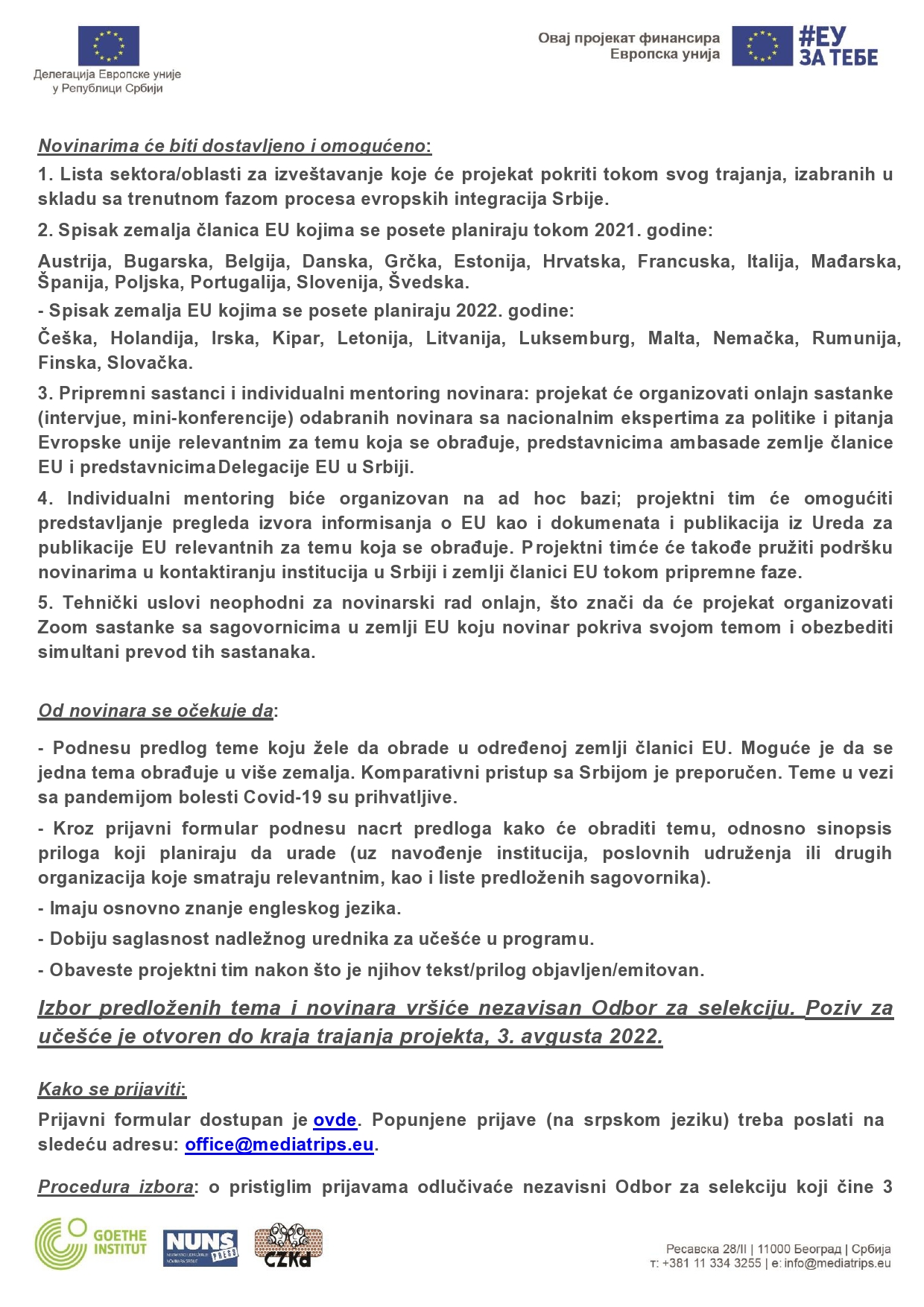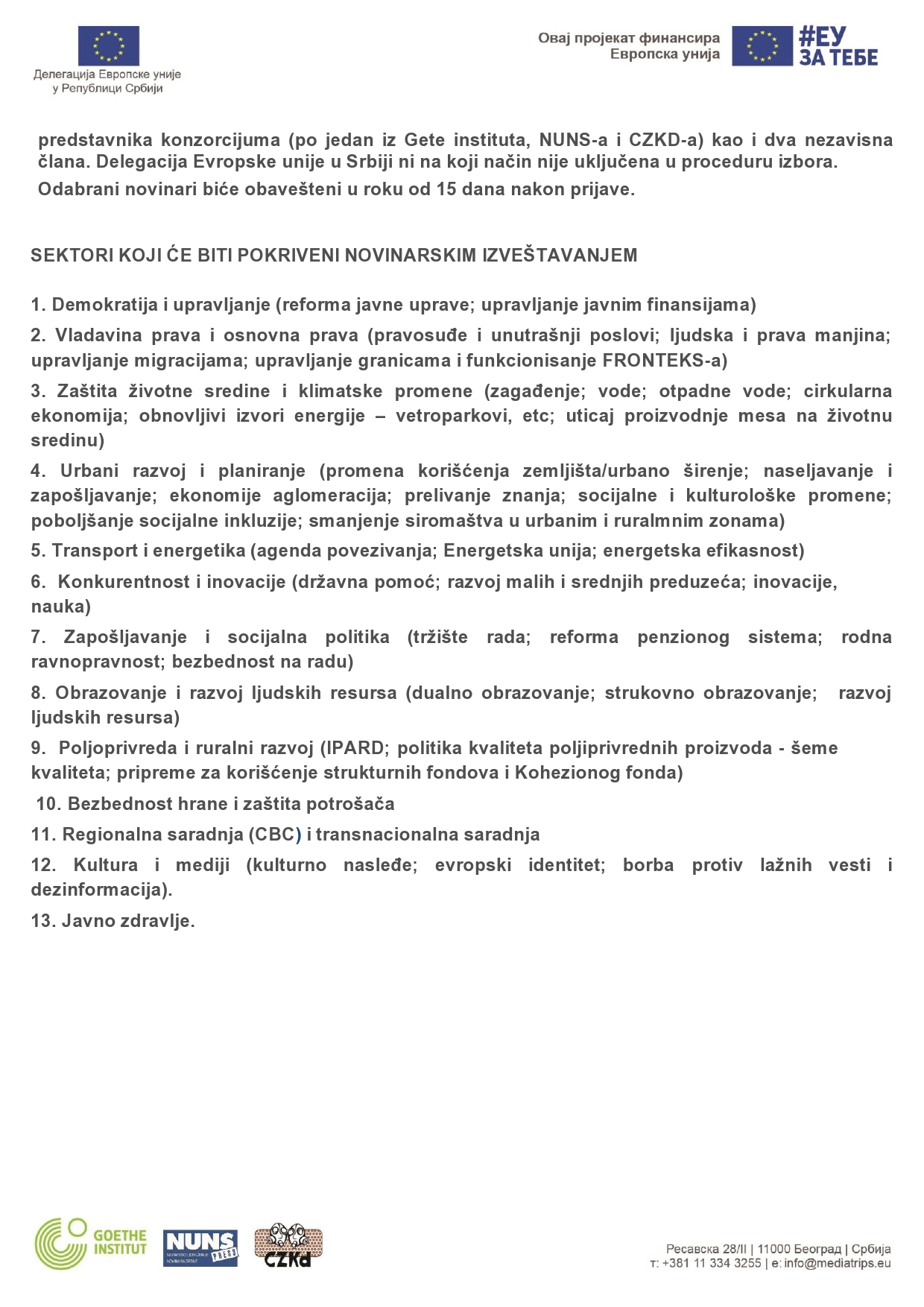 Cover photo: Pixabay.com