Youth debate club on fight against climate change: yes, we can contribute
November 1, 2023
In the fight against climate change, the involvement of all citizens is a key, as well as the education of young people, which previous generations did not have, are key messages of a panel discussion and debate club entitled "Climate change and youth – who will win the race?" held in Belgrade on 27 October.
Representatives of the EU Delegation to Serbia, climatologists and civil sector activists participated in the event organised by the Pulse of Europe – Media Trips to EU project as part of the European Week of Green Diplomacy, but the main participants were young people - high school students from several schools in Serbia. They participated in a debate club on the topic (whether) youth can actively contribute to the fight against climate change. The event was organised in the cooperation with the Environmental Ambassadors for Sustainable Development NGO.
In the first part, a panel discussion was held. The programme manager of the EU Delegation to Serbia Antoine Avignon said that "we are all responsible for the state of nature and climate change, including the increased concentration of carbon dioxide and methane".
Avignon said that 30 years ago people did not understand the problem of climate change, but today it is a different picture, because there are scientific reports, environmental policies, laws in that area and the desire to limit climate change and global warming.
We can reduce global warming only by reducing the emission of carbon, methane and other harmful gases, which can be done by changing the way of life, said Avignon.
Avignon reminded that Serbia is trying to adopt the Integrated National Energy and Climate Plan by the end of the year, in order to reduce the emission of harmful gases in all sectors, noting that changes are necessary in the energy sector, especially because Serbia is dependent on coal "which is the worst polluter".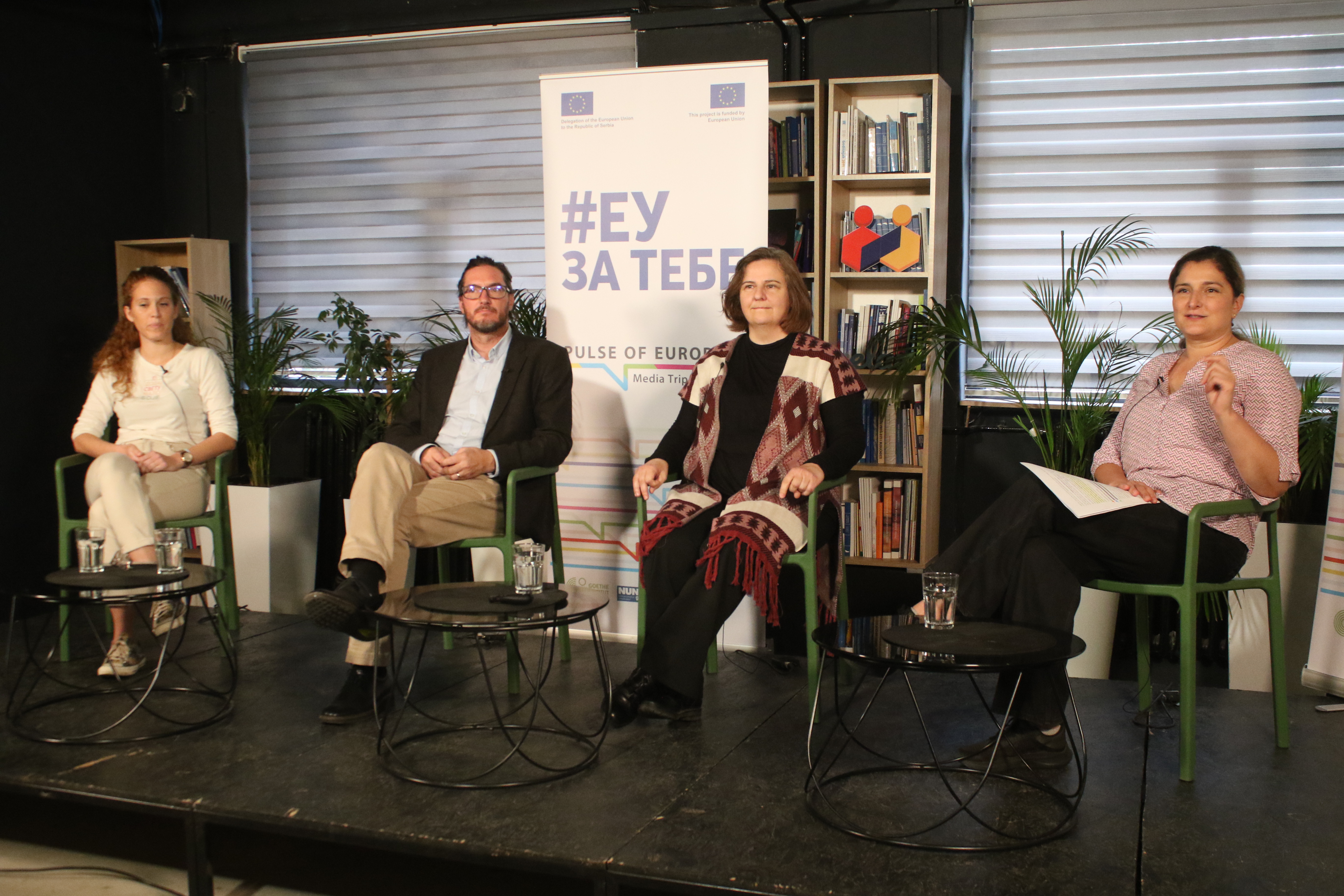 Meteorologist Irida Lazić recalled that there already are noticeable effects of climate change, such as the reduced amount of snow in Serbia and globally, as well as the increase in water levels, historical records in high temperatures and increased weather events.
"In the last ten years, the global temperature has risen by 0.16 degrees, while in the region of Southeast Europe, which includes Serbia, it has risen by 0.3 degrees," Lazić said. She pointed out that, along with climate change, people's habits will also have to change, especially in agriculture, due to increasingly frequent droughts.
"In the years of 2000s, there was one drought, now there are two droughts every 10 years, and in 50 years there will be eight droughts every 10 years in our region, and that is the worst case scenario," Lazić said. However, as she pointed out, that figure will remain at three droughts per decade, if Serbia adheres to the Paris climate agreement.
"Due to such threats from climate change, the fight against them should not be the responsibility of citizens only, but large businesses will also have to be involved," Lazić said.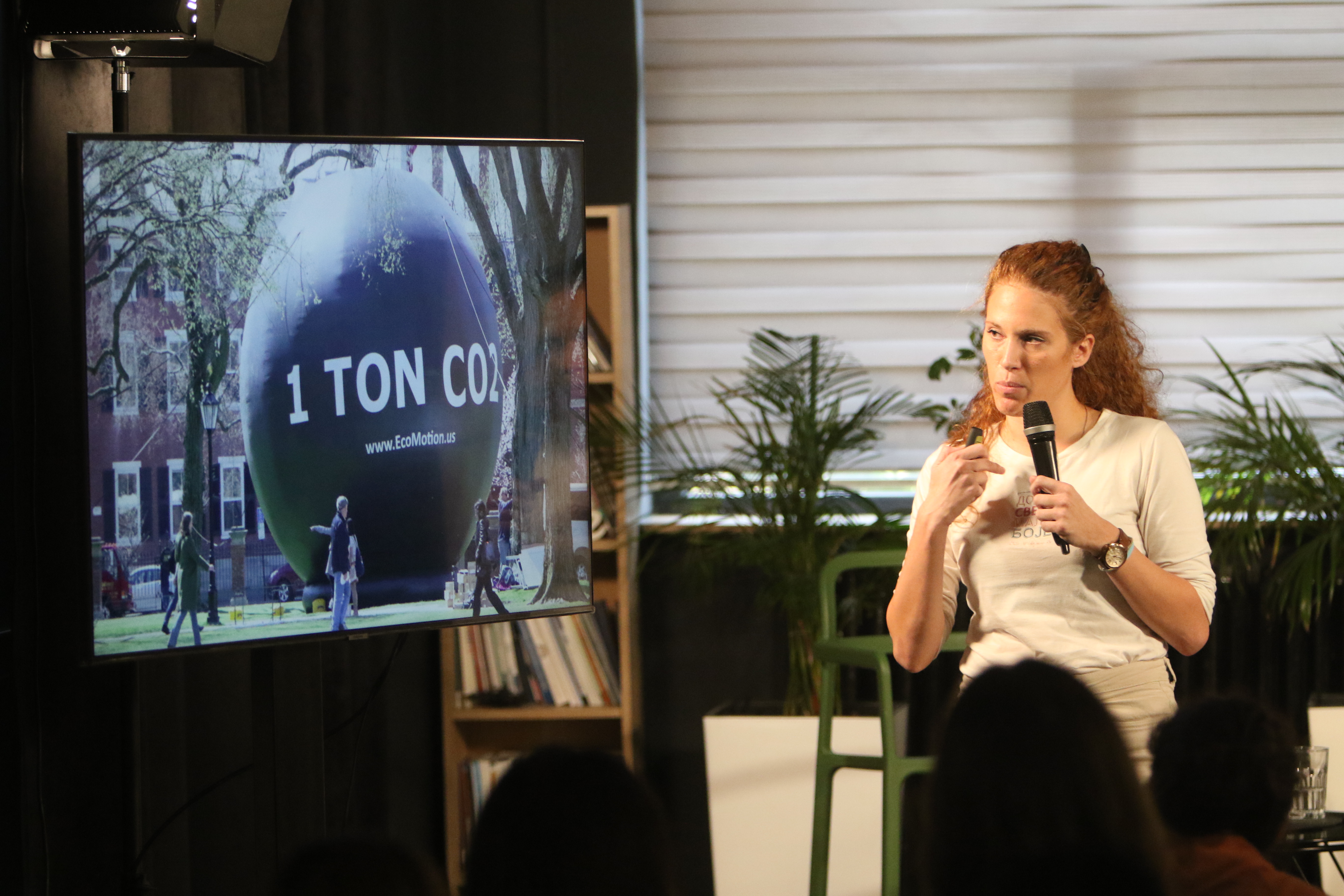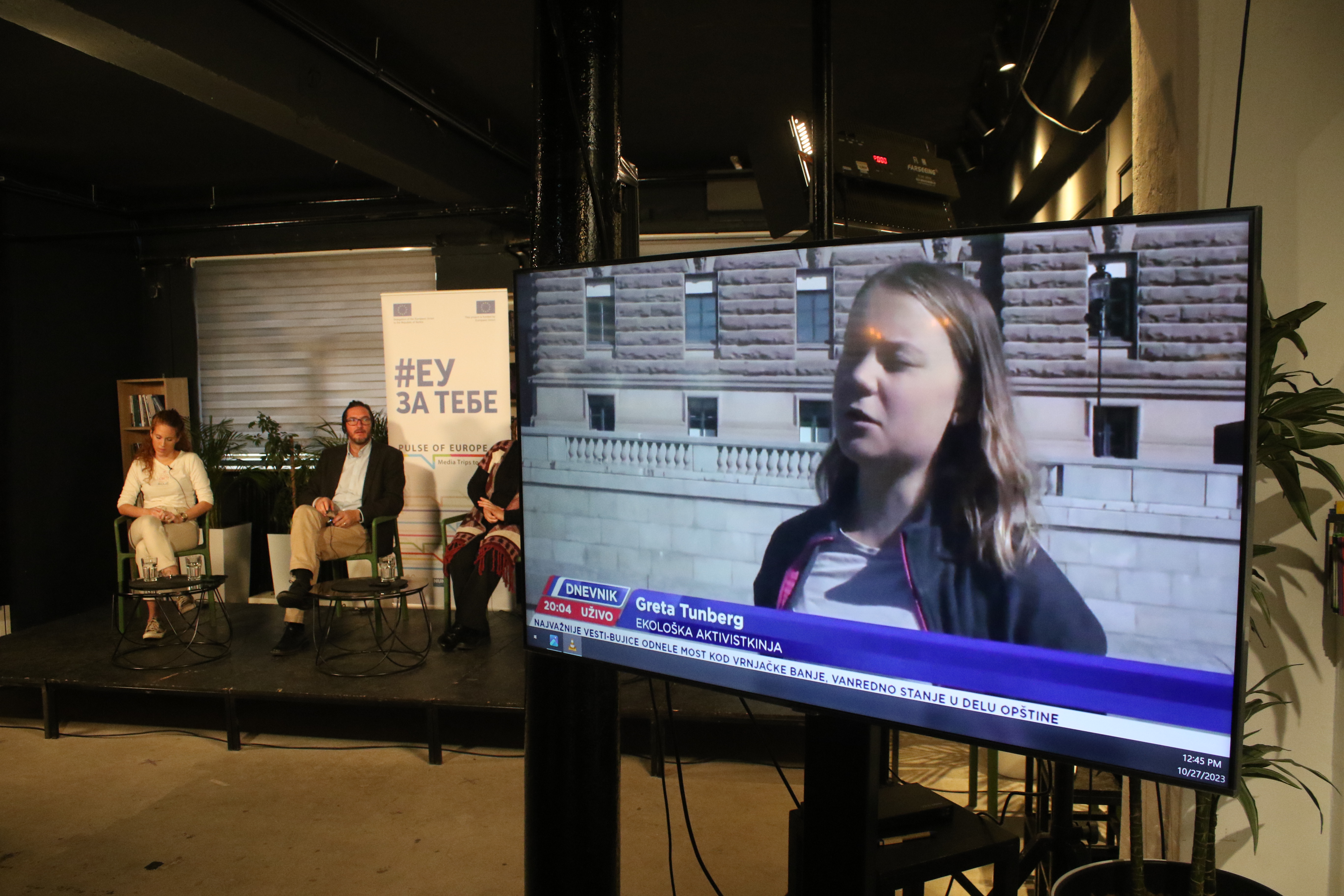 Environmental Ambassadors for Sustainable Development organisation, Aleksandra Mladenović, assessed that the problem of climate change is a "hot potato" left to the younger generations.
"My generation is already feeling, and will still feel in 20, 30 years, the effects of climate change, and we rely on children who are neither guilty nor obligated to take our role to do what we should have at least started," Mladenović said.
She noted that the key to combating climate change is the education of young people, which previous generations did not have. "We have been trying through our Eco Schools programme for ten years, which includes 150 educational institutions, to empower you, young people, to raise your voice and make the generations of your parents and grandparents to stop doing what they are doing, and to start they make their contribution with small steps," Mladenović conveyed the message to the audience.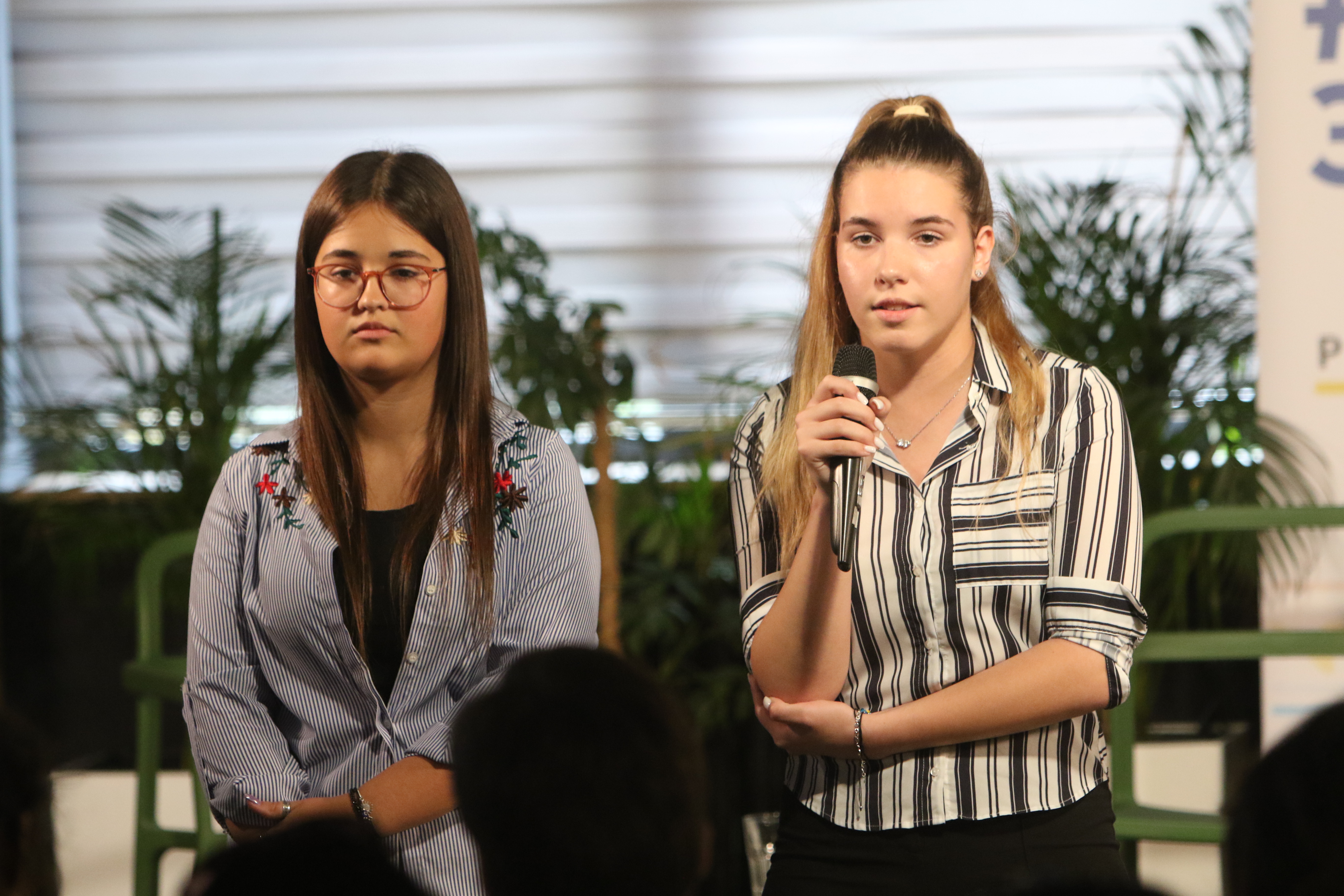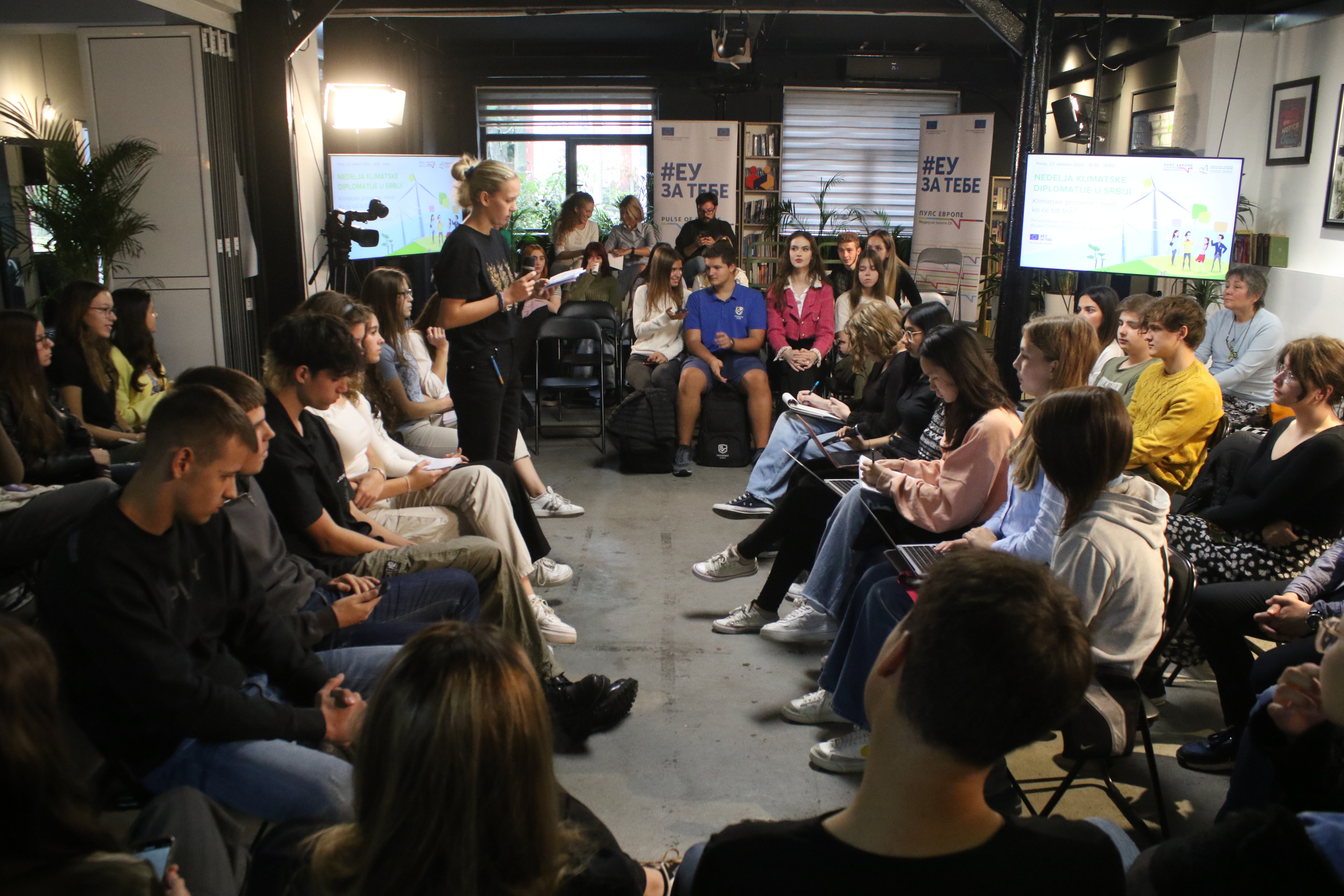 After the panel discussion, a debate club was held between two groups of high school students. Students from the International School in Belgrade, the Seventh Belgrade High School and three Eco-schools - Vocational High School "Dr Radivoj Uvalić" from Bačka Palanka, High School "Bora Stanković" in Vranje and High School "Žikica Damnjanović" from Smederevska Palanka participated in it.
They discussed whether young people can actively contribute to the fight against climate change. Both teams - affirmative and negative - were praised by the jury, which included Irida Lazić, Milica Solunac from the Zelena Srbija web portal and Nemanja Stevanović from the EU Info Center.